Why Is MenoClear™ The #1 Choice for Menopause Relief?
Read this important information below to discover how MenoClear™ can eliminate your menopause suffering, once and for all.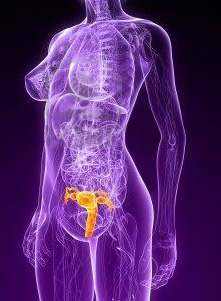 MenoClear™ is known as the ultimate, 100% natural relief for menopause today. Thousands of our customers are thrilled at how they have reduced or totally eliminated menopause symptoms since using MenoClear™. In fact, they're so happy that they told us they'll never buy any of the 'cheap chemical-based alternatives' ever again. Here's why:
You see, most menopause remedies do not offer separate day/night time formulas or they contain only a few key ingredients for optimal menopause relief. Which is why the 'chemical based alternatives' that are readily available in pharmacies might relieve your menopause symptoms, but only temporarily. Sometimes they don't even work at all. Isn't it time you had total relief that is 100% natural and works long term?
Most menopause alternatives have less than top-notch purity, and are manufactured with an improper dose. Only MenoClear™ offers the complete package to address the challenging symptoms - both day AND night! MenoClear™ was developed to adhere to the strictest quality standards and contain more effective and bio-available ingredients than any other product. Which is why people are calling it the 'Ultimate Menopause Relief'. MenoClear™ is the most comprehensive menopause formula available, and was created based on the idea that the symptoms women deal with during the day are different to those that arise at night.
MenoClear™ proprietary formula utilizes extensively researched ingredients that excel in terms of quality standards, scientific research, and purity. We recommend comparing the ingredients that are found in MenoClear™ with its competitive counterparts. We are confident that you will not find a better natural supplement for menopause on the market.
MenoClear™ Follows the Highest Quality Standards

MenoClear™ contains clinically tested ingredients that meet the strength and purity guidelines of the USP/NF (United States Pharmacopeia National Formulary). It is manufactured in the United States in an FDA registered laboratory that exceeds industry standards. Our manufacturing facility is GMP-certified and abides by the strictest FDA recommendations.
MenoClear™ is the Best Menopause Supplement on the Market
Separate Day & Night Time Formulas
Symptoms of menopause differ during the day and at night
Works On All Stages Of Menopause
Whether you're just starting to experience symptoms or already menopausal
100% All Natural
None of the health risks associated with hormone replacement therapy
Doctor Formulated
Each ingredient was handpicked by a skilled group of doctors
100% Risk-Free Results.
Feel confident and secure with our 100% money back guarantee
MenoClear™ Addresses The Root Of The Problem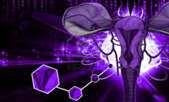 The average age of menopause onset in the United States is age 51, although for some women it can start much earlier. Oftentimes, the symptoms can be debilitating. Most menopause supplements do not effectively address the many associated symptoms and do not take into account the changes that occur in the body at the different times of the day and night. Most products need to be supplemented with other vitamins and minerals, which can become extremely expensive. In addition, they don't deal with the underlying issue and essentially are ineffective for long term benefits. Other programs, such as hormone replacement therapy, have been linked to harmful side effects and health risks.
For these reasons, it's crucial to have a menopause remedy that works and is all natural. Our goal is to help you eliminate your menopause symptoms, once and for all.
MenoClear™ is far ahead of the competition with its specially formulated ingredients directed at combating day-prone symptoms as well as night-prone symptoms. MenoClear™ offers a painless, risk-free alternative to prescription drugs which can be accompanied by an array of negative side effects. Its unique, maximum strength and proprietary blend of ingredients was specially formulated to traverse the range of menopause symptoms.
MenoClear™ is Recommended by Doctors and Medical Scientists:
What Do MenoClear™ Customers Have to Say?
All testimonials reflect the range of typical results that our customers experience.
Comment by: Shawna L.
"I feel like a new person after taking MenoClear! The hot flashes stopped within days of taking it and I was able to sleep through the night. I feel great. Thank you MenoClear."
Comment by: Rebecca S.
"In March I turned 50 and with it, came perimenopause - not the best present I have ever received! My hot flashes came on quickly and were intense. I tried to deal with them without taking anything in the beginning but after 6 months, I couldn't even sleep, they were so severe. I chose MenoClear Day and Night because a friend of mine recommended it and I have not looked back. I love that it is all natural and I have zero side effects, only huge benefits. I opt for the multi-buy options that save me hundreds of dollars which is great because I don't plan to stop taking this any time soon! Thank you for how these have helped me!"
Comment by: Marianne P.
"Wow, it really worked. I had been suffering for a long time, tried everything, and this is the first natural supplement that actually made me feel normal again. It is affordable for me and I love that they deliver to my door! I would highly recommend it. "
Comment by: Julie L.
"Thank you MenoClear for all your help - you have changed my life! Anyone who suffers with difficult menopause symptoms can attest to the fact that it is uncomfortable and depressing! Everyone is different but for me, painful joints and an aching body were par for the course on a daily basis. I felt like an old woman! But with Menoclear, I am not suffering anymore, and no longer have the aches and pains and my horrid mood swings are back under control. I did change my diet and go for daily walks which I also think makes a significant positive difference. For the first time in a long time, I feel positive about the future. "
Comment by: Jeanne M.
"My menopause journey has been particularly challenging - just one of the super unlucky ones I guess. I thought childbirth was bad, but at least it was over in a few hours, menopause seems to be lasting forever! I started with severe hot flashes almost every hour which caused me a lot of difficulty at work. But it was the night sweats which knocked me off my feet - I would wake literally drenched in sweat. The lack of sleep was hard for me and it affected how I was able to function during the day. Couple this with severe depression and vaginal dryness my life was in a mess and my marriage on the rocks. My sister found out about Menoclear from her gynecologist and she bought me a 3 month supply. I knew the moment I started taking it that it was a quality product and started sleeping so much better within the first few days. This has given me back my life, my sanity and saved my marriage (sounds dramatic but it is true). I have no hesitation saying 'try this', you won't be disappointed."
Comment by: Jill
"Thank you MenoClear. What a great product you have created. At the age of 47, I was a hard working administrator with many meetings to attend. I was doing great until my menopause started wreaking havoc on my body and in my life. I recall feeling so embarrassed sitting in meetings with my ice water, fan, and cotton clothes with sweat pouring down my face, at the most inopportune moments. Awful! I wanted to crawl under the table and disappear. I tried everything I could and nothing helped. I switched to soy milk, ate tofu, drank all kinds of concoctions from the health food store. But nothing really worked. I was giving up hope until a friend told me she had tried MenoClear and how great it was. I ordered without hesitation and have not looked back. I take both the day and night options and it has been a life changer! Five stars for this product! The best bit, zero side effects because it is all natural. Thanks Mother Nature and thanks MenoClear!"
Comment by: Martha V.
"It is so nice to deal with someone, and especially a company, that understands what we are going through. The woman at customer service sounded like she had been there herself, so she was great in understanding my concerns. And when she promised it would work, I believed her, and besides she said I could get my money back if it did not. Well, MenoClear really does work. In a short time my hot flashes were barely noticeable, night sweats were gone, and my mood was normal again. I love that it is all natural and that you have the option of both day/night supplements so that I'm covered 24/7. I say to anyone who is suffering from menopause symptoms, try this - it can really help. And if not, they offer you your money back. You have got nothing to lose- except your hot flashes!!!"
Comment by: Joseph E
"My wife suffered terribly with challenging menopause symptoms. She was not her usual self. She would cry for no reason, yell at me if I looked at her wrong and she was always unhappy. She was hot in the dead of winter, and wanted to sleep with the window open when there was snow on the ground. She doesn't use the computer, so I searched for something that could help her. And since your product had a money back guarantee, I thought I would get it for her. I am so happy I did. It has really helped her and made such a difference to her quality of life (and mine!!)."
Comment by: Beatrice C.
"I searched everywhere for an all natural supplement that would help me through my menopause years - most didn't work, some were too expensive and others contained ingredients that I wasn't comfortable taking. After a lot of research, I found Menoclear and saw that it ticked all the boxes for a top quality supplement. I ordered a 3 bottle supply (plus the nighttime option also) and I am very happy with the results of this quality supplement. My hot flashes are a thing of the past and my mood has really been lifted. I also take marine collagen and fish oil which I think have helped keep my bones and joints strong. I love this company's ethos and the fact that all their products are made in the US in a certified lab. I give this product a 10 out of 10!".
Comment by: Claire D.
"I don't think I will ever stop taking this, it makes me feel so good. My daily dose of MenoClear works so well. I was suffering from every menopause symptom under the sun, and even a few no one had even heard of!! It was so bad, I started taking antidepressants. I very quickly realised that I was becoming hooked on them and began weaning myself off them. In my quest to overcome my menopause years using natural remedies, I turned to Menoclear. After just a week of taking it, I began feeling so much better. This is a great option for those who don't like prescription medicine and the nasty side effects it can bring. "
Comment by: Blanch R.
"When my menopause started, I felt so low all the time. My weight became an issue and my menopausal belly fat made me look pregnant! I felt horrible about my body and I was exhausted all the time. I became impossible to live with, not only for my family, but for me. I hated the person I became, but I could not control the moods no matter how hard I tried. I decided to take action and began my search for a natural remedy. I found Menoclear. After reading the reviews I was convinced this was the difference I was looking for....and it was. I figured that if it was even half as good as it claimed to be, it would be worth it. Menoclear lived up to its promises and I am back to the old me again."
Comment by: Milton T.
"As a naturopath, I felt compelled to help my wife navigate her menopause in a healthy and effective way. I researched all the key ingredients that could help and came across Menoclear. I appreciated the fact that they offer a day and night option as my wife was really suffering from night sweats so to find something to help her sleep was amazing. After I had discussed it with my wife, we decided to invest in a 6 month supply to ascertain how well this worked for her. Within a week, we noticed a difference. She also made some adjustments with her diet and increased her exercise regimen. We are super happy that we are managing to ride the storm of menopause in the most natural way possible. Good product and a great company to deal with. Thank you."